Core prompt:Company Name:Korea Organic Farming Association Hall No :Hall 8ABooth No :T5-2- Income increase for farmers, welfa
Company Name:Korea Organic Farming Association
Hall No.:Hall 8A
Booth No.:T5-2
- Income increase for farmers, welfare enhancement for rural areas, and agricultural competitiveness improvement
-Corporation leading the future agricultural product industry through export and distribution Company Name:Chamzoa Food
Hall No.:Hall 8A
Booth No.:T5-3
For the popularization of acanthopanax, we continue to do research for the development of acanthopanax products that can be comfortably consumed by all people. that can be comfortably consumed by all people. Company Name:DAE CHUN LAVER CO., LTD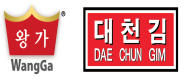 Hall No.:Hall 8A
Booth No.:T5-1
저희 대천맛김은 정직하고 좋은 제품만을 소비자에게 공급하여 소비자에겐 건강한 생활을, 어민에게는 풍요로운 삶을 나눌 수 있도록 노력하는 기업입니다. 그리하여 오직 '내 가족이 먹는다는 마음'을 김 한장 한장에 담아 대천맛김의 모든 제품을 정직하게 생산하고 있습니다. 우리 전통의 재래방식으로 재료를 가공, 판매하는 업체로 대한민국 서해 청정해역에서 직접 채취한 김 원초를 매입하여 자연 그대로의 맛과 향기, 빛깔, 영양등을 제공하고 있습니다. '대천맛김을 드시면 최고의 김을 드시는 것이다'라는 자부심을 가지고 자연 그대로의 맛, 영양만점의 대천맛김이라는 명성을 유지하기 위해 앞으로도 끊임없이 연구하고 노력할 것입니다. 감사합니다.

Company Name:Genome & Natural Food Co., Ltd
Genome & Medicine Co., Ltd. has worked hard for the past 17 years to accomplish the goal of "Vitalize the Health Program that fits for Sasang Constitutional". Genome & Medicine Co., Ltd. Has realized the importance of R&D from the early stage and tried its utmost in new product development that satisfies customer needs based on the use of natural ingredients by closely collaborating with Chung-Ang University College of Medicine, college of Pharmacy.
Genome & Medicine Co., Ltd. contributes to the better health of human as a leader in local collagen market by mass producing the Fish Scale Collagen (FSC), the core ingredient of the company, by using a differentiated collagen processing technic that patented in June, 2007.
Based on the strict quality principle, Genome & Medicine Co., Ltd. is perfectly realizing the process of Prescription, Manufacturing, Production, Packaging and Delivery. With a promise of "Customer Satisfaction", Genome & Medicine Co., Ltd. will continuously try its best for the national health.

C
om
pany Name:Koreasalt Co., Ltd
There is special salt in Korea that is called as Bamboo Salt. We put sea salt in bamboo trunks and cover them with clay. We put bamboo trunks filled with sea salt in iron kiln and burn them with pine tree wood fire. After bamboo burning out, salt pillars remain. We put it in new bamboo trunks after grinding salt pillars and burn it again. We repeat this process 8 times. On the 9th time, we melt salt like lava at above 1,300℃ with resin fire as a fuel. This is nine times roasted Bamboo Salt.

Neo Cremar is a professional manufacturer of food additives and functional food materials, contributing to qualitative improvement of food. We obtain an 18-year expertise in developing Prebiotics such as Galactooligosaccharides (GOS) and Fructooligosaccharides (FOS). Our product range includes the unique organic Nature`s OLIGO; highly-concentrated Mother`s OLIGO for infant formula; Beauty OLIGO for gut and skin health improvement; as well as organic Nature`s FOS. We also manufacture Functional Yeast Peptides (Eatless), a unique, all natural and safe material for suppressing appetite and weight loss. Another product is cyclodextrin-based syrup (NeOligo), masking bitterness or fishy odor of food. Our facilities are ISO certified: 22000 HACCP, Organic and Halal Certified.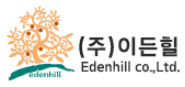 Co
m
pany Name:Edenhill co.,Ltd
We have two our brands. Baum&Vogel is cleaning products for bay and family, which also includes a natural baby toothpaste. And Edenhill Baby puffs is natural snacks for baby and children, which are made of certified brown rice, organic sugar, fresh fruits and with no chemical additives.
Both brands are well settled in Korean market through baby stores, organic supermarkets and on-line markets.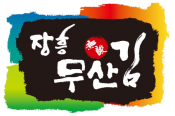 Co
mpany Name:Jang Heung Musangim Co., Ltd
established by dried laver producers in Korea, to produce uncontaminated eco-friendly
healthy laver, to restore marine ecosystem, and to secure healthy meals for customers.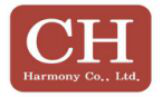 Co
mpany Name:CH Harmony Co., Ltd.
Company specializing in R&D, manufacturing and distribution of Eco-friendly products.
CH Harmony Co., Ltd. is a manufacturer who has been making pure and organic cosmetics and the necessities of life since 2006. We have the ISO 22716 Certification which is CGMP –Cosmetics Guideline good Manufacturing Practices. Also we have a Industrial R&D Center Certification.
Our goal is R&D for organic products that contain all the goodness of the nature is focusing its capacity on securing organic materials cultivated in Korea and development of products that are truly good for skin health.
Also we have been exporting to USA, China, Taiwan, Germany and East –south Asia etc since 2008.
Korea pavilion will show in The 21st China International Organic &Green Food Industry Expo 2017 on April 17th-19th,2017 at CIEC Beijing. welcome to visit our booth NO.
NEXT EXPO:
The 21st China International Organic &Green Food Industry Expo 2017
Shanghai Expo-August 30th -September 1st,2017 SNIEC Shanghai
Chengdu Expo- October 12th -14th,2017 CCNICEC Chengdu